does your resolution list look something like this?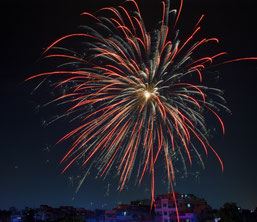 Travel more… maybe a local hideaway or a chic international destination?
Exercise more… yep, this involves actually getting off the couch and moving a bit.
No excuses, just do it!
Lose weight… ignore those unhealthy office snacks… and exercise
Spend more time with family and friends… they are great people, and your biggest fans!
Try a new hobby… ferret racing anybody?
Learn a new skill… become an OULA or ski Instructor
Get a new job… it's a good job market, and there is no reason to get beat up every day by that bat s#$$ crazy boss of yours!
and what about those financial goals?
Save more money… let's face it, it will help you reach more of those other goals
Develop a budget… and stick to it! It will help you feel more in control of things!
Learn how to invest… over time, this will help you move towards financial freedom!
Don't let your 2018 resolutions get lost in the shuffle
Trevi Tips:
Take a moment, write down your resolutions.
Evaluate your progress throughout the year.
Keep them in a visible location.
Have fun with them!
And do the little things each day that get your closer and closer to meeting your goals!
Keep an eye on our site over the next weeks for in-depth advice on these topics.
Look for our Trevi Tips - they will give you quick, bite-sized ideas on how to make things happen.
Show off your personal finance skills by interacting with our social media posts – and tell your friends about us.
And, if you want Trevi Tips delivered periodically to your inbox,  subscribe to our email list.