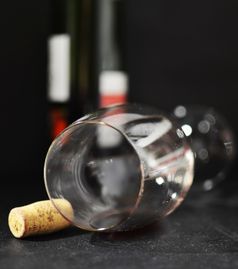 So... you had too many swipes of your credit card this holiday season?
You blew your gift budget?
Or maybe you're thinking, "what budget?"
You check your balance online and you're nearing your limit. Now what?
Four steps to cure your hangover
1. Take Stock
The first step is to take stock of your current financial situation. Don't want to look at your checking account for fear your balance is too low?  If you don't know what you have, how do you know how much you can spend?  Gathering information about what you have and what you owe is essential for making the right decisions about your money. For more info about taking stock, click here.
2. Make a Plan
After taking stock, you'll need to make a plan. How much will you pay off each month on your credit card? What will you spend on food, housing, clothes, etc.? The best way to plan your finances is to create a budget.  Simply put, a budget is just a plan for what to do with your money! If you're not sure where to start, click here for an intro to budgeting.
3. Set Goals
Right after the New Year's toast and fireworks comes resolutions. These are really just personal goals. Goals should be measurable and attainable. What does that mean? After some time has passed, you need to be able to look back and determine if you met your goal. 
You should also be realistic about the goals you set. Setting a goal to save $1 million by tomorrow would be nearly impossible to achieve (unless you win the lottery – we all can dream). Even if you did win the lottery, you would you still need goals and a budget! Need some help setting goals? Click here.
4. Take Action
Once you have a budget, you'll need to act on it!  Part of your budget will likely involve paying down debt. Paying off debt is an important part of your path to financial freedom. Looking for tips for paying off those holiday charges? We'll break it down for you here. 
Savings are also key to meeting short-term unexpected costs and for meeting long-term financial goals. One of the best ways to save is to set up an automatic transfer to a separate bank account each paycheck. For the FYI on checking and savings accounts, click here.
Once you have an understanding of your financial outlook you are well on your way to creating a budget!